SHARC Part Number: A-250-MLC-01
Mechanical Length Counter for Amada HA250 Series using the C3-4AR Digital Counter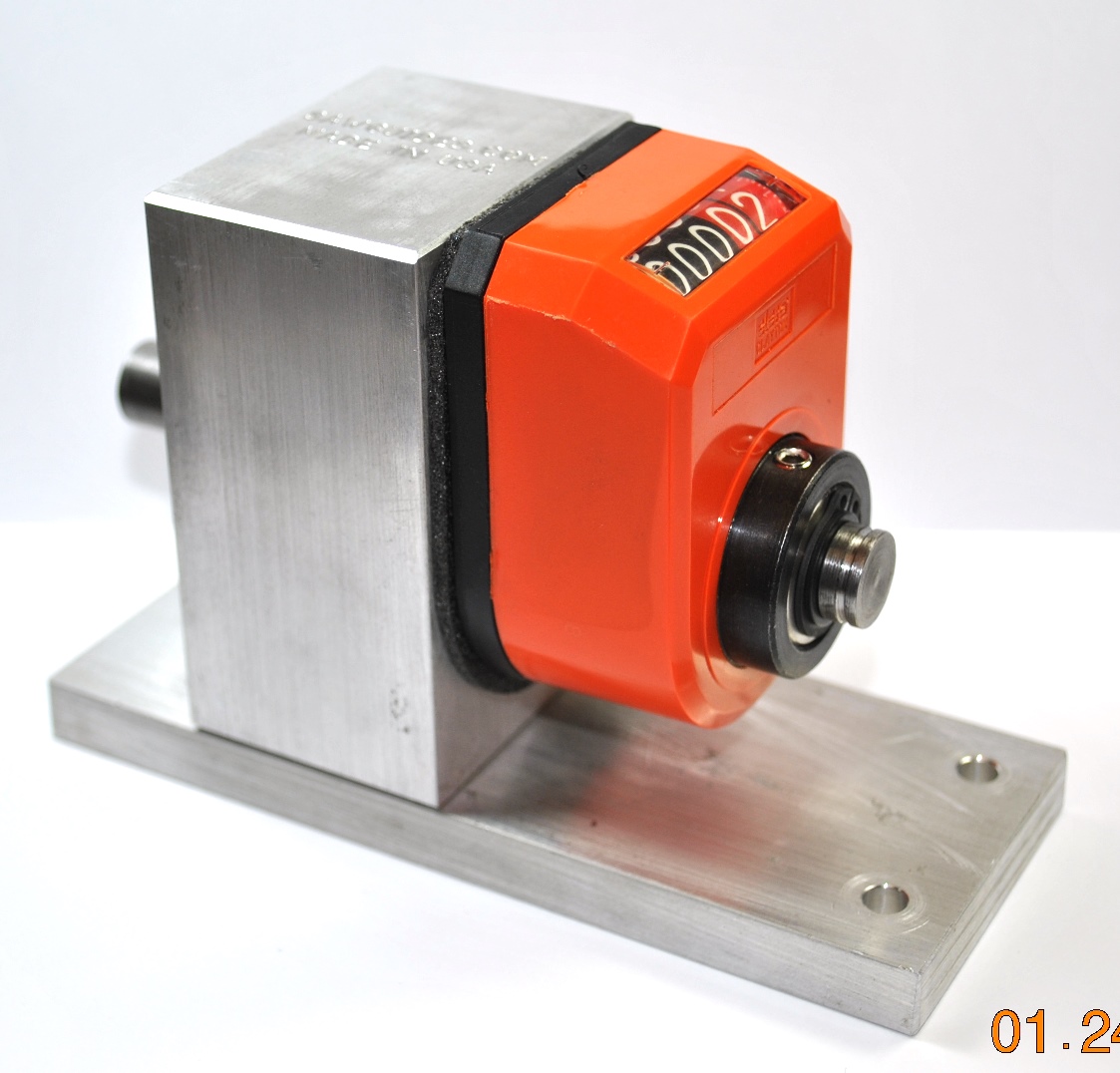 Part Number: A-250-MLC-01
Order Now at 440-377-5657

Replaces Part Numbers: C3-4AR With C34A-058, C34AR, 10379195, 10379194

Blocks, & Shaft made in U.S.A., Counter Made in Italy

Part Code: B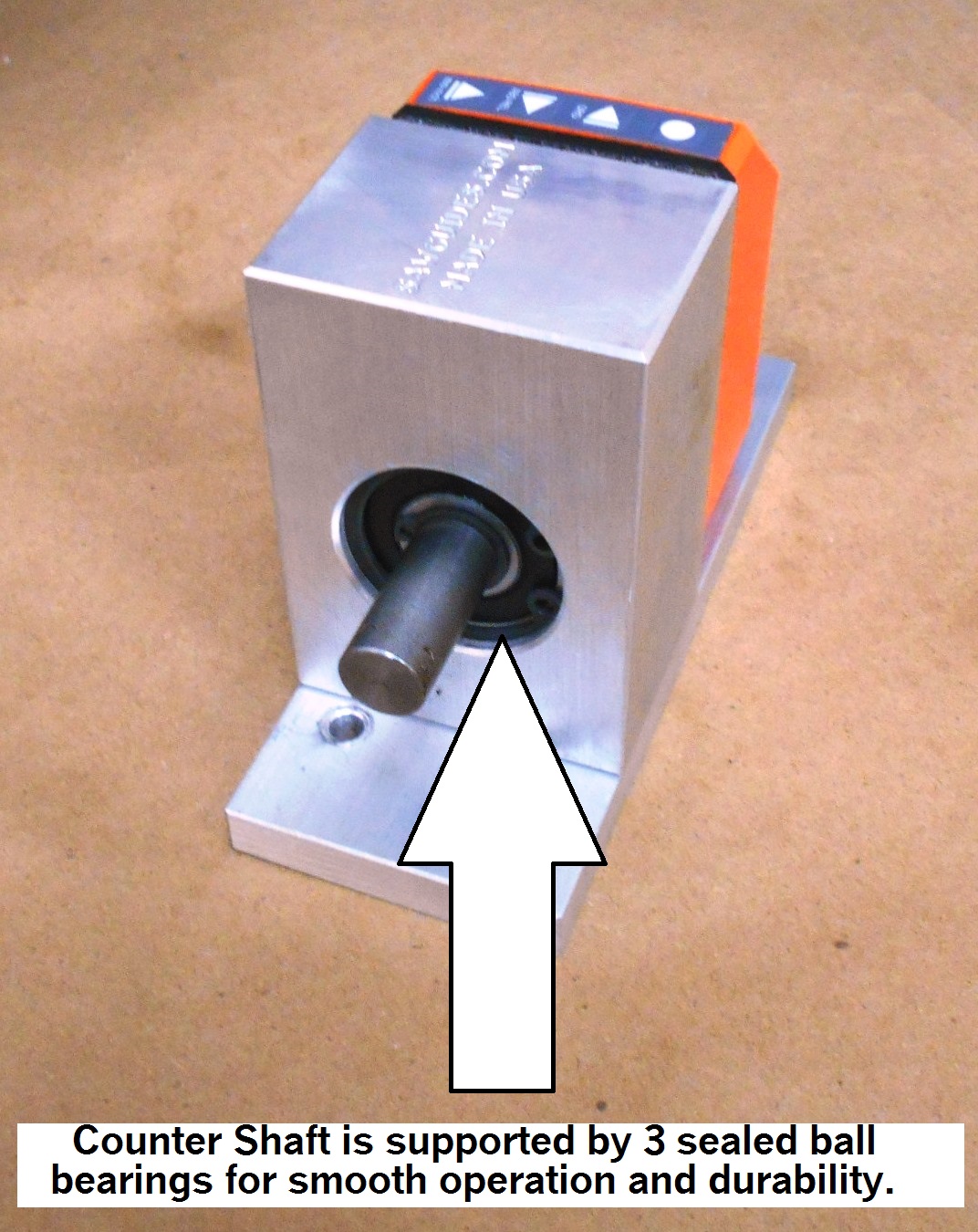 SHARC "No Fuss Install" uses existing holes & existing U-joint.
Calibration is acheived by simply setting the counter to the actual cut length prior to tightening the counter collar set screw.
A-250-DLC-01 is shown below in the installation instructructions.
Your new A-250-MLC-01 installs exactly the same way.
Installation Instructions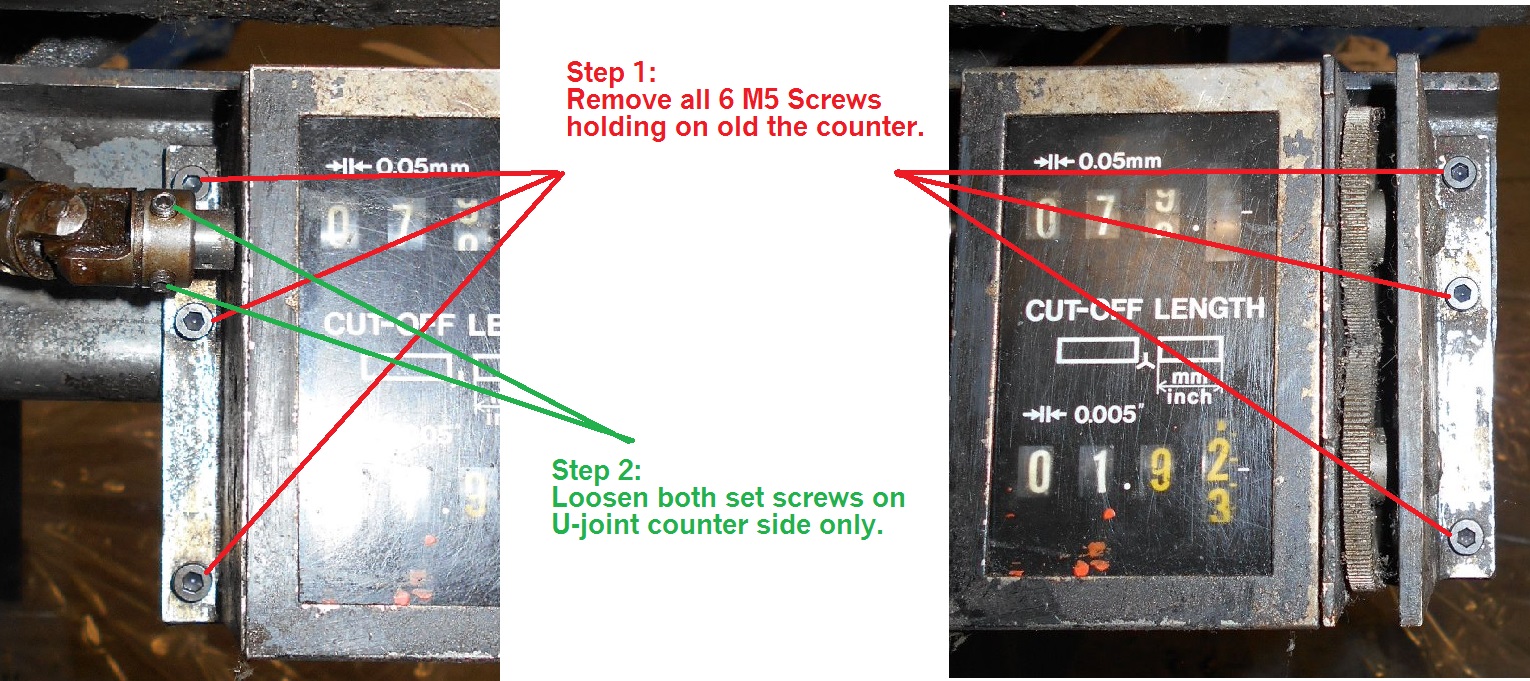 Once all 6 bolts are removed and the set screws are loosened, the counter will be free.
It most likely will require some effort to remove it from the U-joint.
A couple of strikes of with a small hammer should do the trick.
Once removed take some fine emery paper and clean up the inside of the U-joint.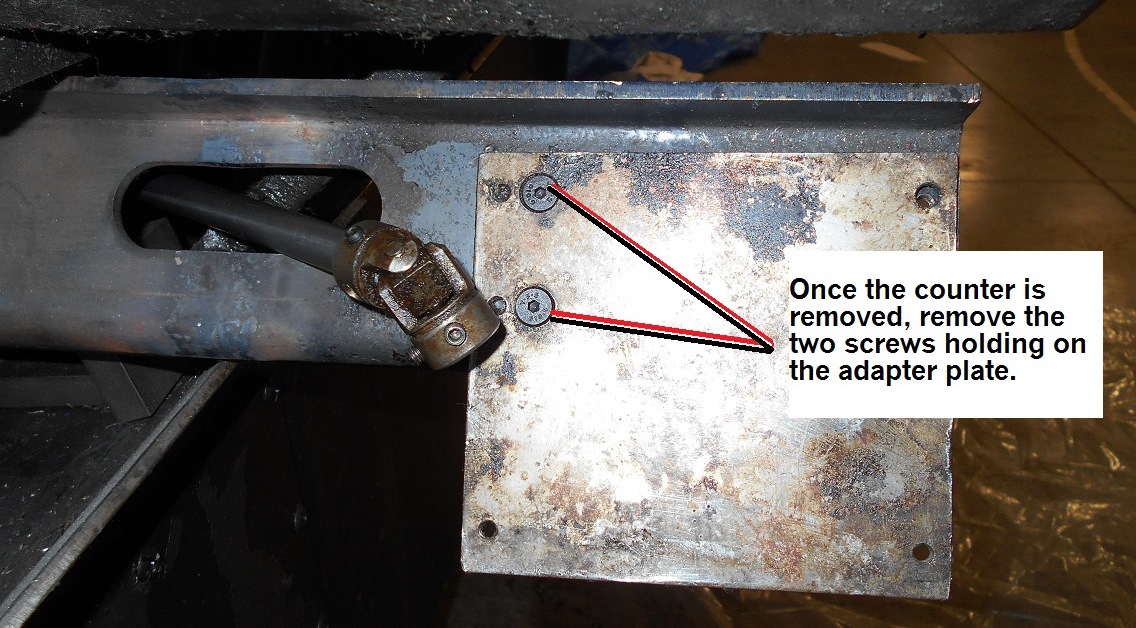 The adapter plate is no longer needed and can be discarded along with the old counter. At this point the bracket and mounting holes can be cleaned of any debris and the new counter
installed. The existing holes and supplied bolts
are all you need for the install.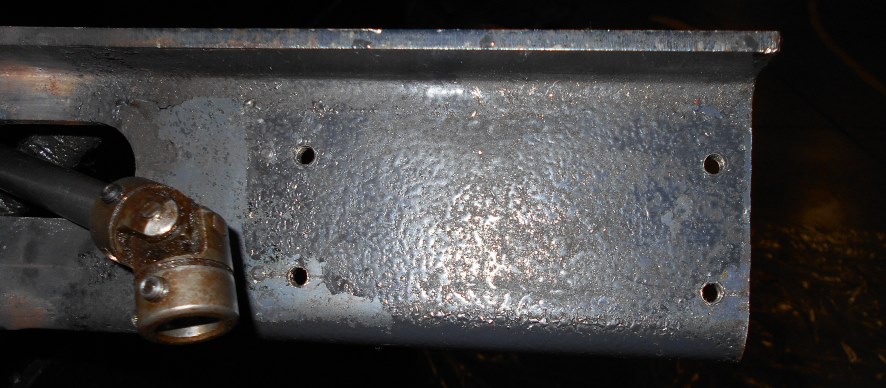 Install the New Counter shaft into the U-joint, do not tighten the set screws at this time.
Mount the counter using the supplied M5 bolts and tighten.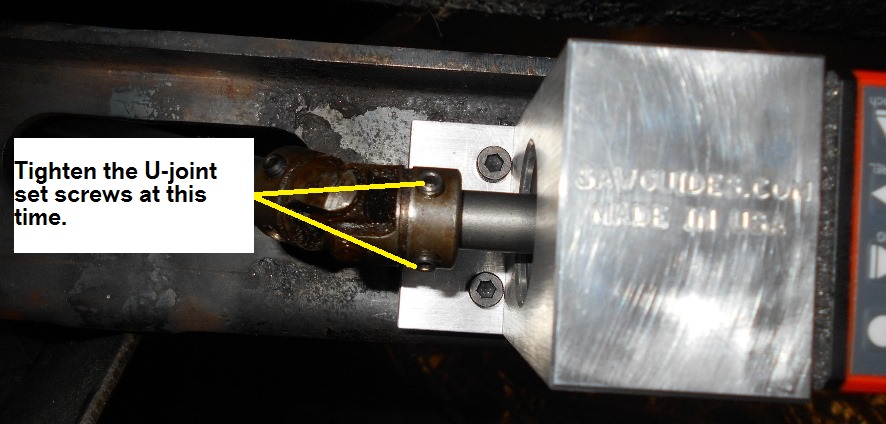 To calibrate the counter for your 250 first determine your actual cut length by cutting at least 3 pieces when running in automatic mode.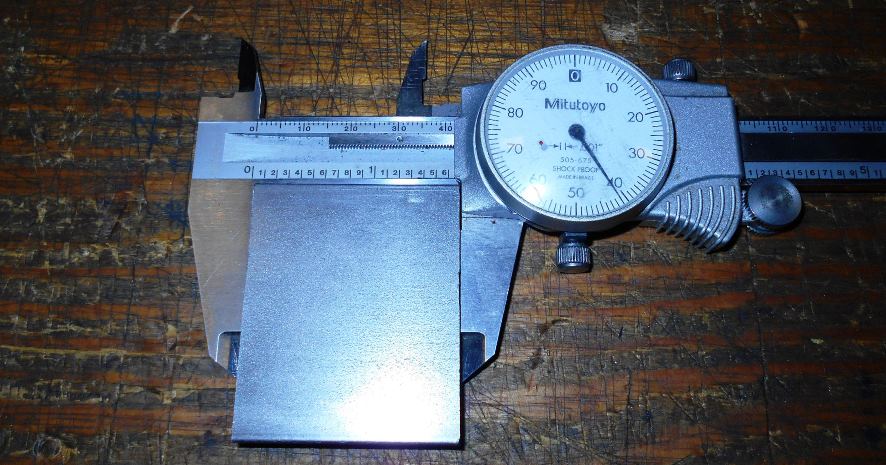 SHARC Recommends you choose the smallest measurement on the third piece and set to that. This avoids parts that will not clean up.
Now simply turn the collar on your new counter to match your measurement and tighten the set screw.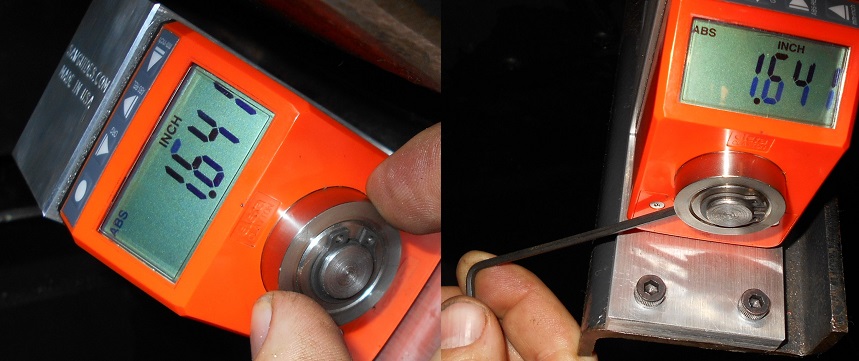 Congratulations on installing your new counter.
This counter opperates in the same manner as the old mechanical unit, please go further than your desired measurement and come back to it slowly.
This removes the backlash from the lead screw.

If you have any questions or concerns, please call us at 440-377-5657.